OptimaCast™ Fiber and OptimaCast™ Poly is an excellent rigid support intended for use in the construction of most common orthopaedic casts. OptimaCast™ is comprised of knitted fiberglass fabric impregnated with a water-activated polyurethane resin, providing superlative performance of molding for its casting applications.
Characteristic
High quality knitted fabric
(Fiberglass/Polyester)
Safe, clean, easy to apply
Low price guarantee
Eco-Friendly (Polyester)
Patient's benefits
Breathable
High strength yet light weight
Durability
Color diversity
User's benefits
Tack-free resin 
Secure end lamination
Good Conformability
Radiolucent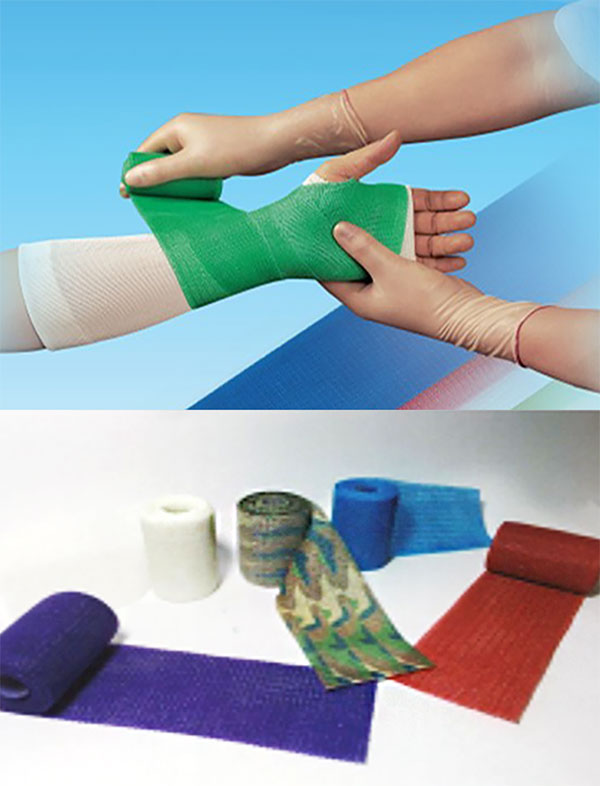 1. Apply a cotton cloth and a castpad/stockinette over the desired area to be cast.
2. Wear protective gloves.
3. Immerse OPTIMA CAST in water for 5 seconds.
4. Shake excess water off the roll.
5. Wrap the desired area with tape. Do not apply tightly. Moulding and forming should be done at this time.
Setting time is approximately 3-5 minutes. Fractional strenght will be achieved in 20 minutes.
Optima Cast™

Optima Cast™ 1" ⅹ 2 yards (2.5cm ⅹ 1.8m)

Optima Cast™ 2" ⅹ 4 yards (5cm ⅹ 3.6m)

Optima Cast™ 3" ⅹ 4 (7.5cm ⅹ 3.6m)

Optima Cast™ 4" ⅹ 4 yards (10cm ⅹ 3.6m)

Optima Cast™ 5" ⅹ 4 yards (12.5cm ⅹ 3.6m)

Optima Cast™ 6" ⅹ 4 yards (15cm ⅹ 3.6m)